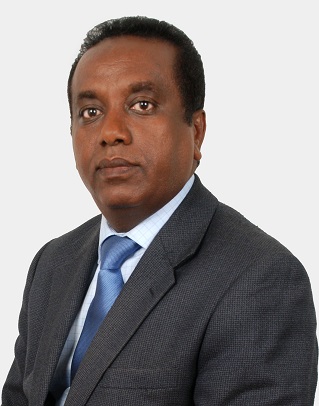 Zemene Nega
Managing Director
ETHIOPIAN MRO SERVICES
---
Meet Zemene Nega:
Holder of Bsc Degree in Mechanical Engineering from the Addis Ababa University.
Joined Ethiopian Airlines in September 1982 as Trainee Engineer.
Progressed through the ladder and became Supervisor Power Plant Engineering in April 1990.
In 1994 appointed as Director of Engine Maintenance Division and served for 10 years. During this time the shop has seen major changes and introduction of new engine maintenance capabilities.
In September 2004 appointed as Director of Technical Sales and Marketing Division responsible for the sale of ancillary services, namely:
Aircraft, engine and component maintenance
Aircraft Maintenance Technicians and Pilots training
Simulator services
Secondment of personnel to various airlines.
In November 2010 Zemene Nega was appointed as the Managing Director at Ethiopian MRO Services, a position he is holding to date.