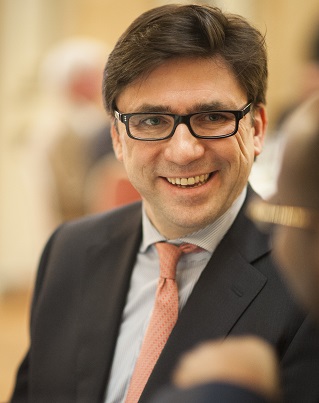 Alexander Herring
Managing Director
SAFEGATE GERMANY GMBH
---
Meet Alexander Herring:
Alexander Herring is the Managing Director of Safegate Germany. Safegate Group is specialized in airport solutions, including Airfield Solutions and Aircraft Advanced Visual Docking Systems and ATC Solutions.
The main objective for Safegate Group is to provide the airport industry with efficient solutions for more and safer aircraft movements.
M. Herring is also a member of the Executive Committee and Board of Directors of the Chamber of Commerce CBL-ACP, a chamber of commerce promoting business with ACP countries. He has created in 2009 a Financing Division in the Chamber of Commerce to look for project financing possibilities and communicate to different Financing Institutions the problematic of project financing in ACP Countries. In 2011 he became one of the Private Sector Liaison Officer of the World Bank Group.
He regularly is is invited as chairman and speaker for conferences on airport financing topics. Working for more than 15 years with airports in Africa he acquired a large experience about needs and developments of airports in Africa. During this time he was continuously involved in financing topics for airport project. He holds a degree of Law and a degree of Business Administration of the University of Bayreuth, Germany.