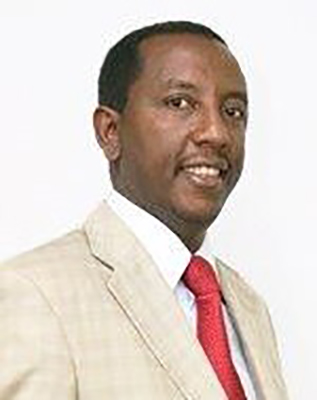 Samuel Assefa
Vice President
MD ETHIOPIAN AVIATION ACADEMY
---
Meet Samuel Assefa:
The MD EAA is responsible for:
the planning, organizing, co-ordinating, directing, and controlling the overall activities, processes and staffs in the Aviation training academy
Plays the leadership role in providing customer focused training in basic and recurrent trainings
Leads the transformation of the aviation training into the most competitive profit center that caters for operational requirements of the airline as well as attract revenue from third party customers
Ensure the creation, integration and development of all training programs of the academy
Develops education and training philosophy and principles of the academy; implements current and proven pedagogic principles to achieve results at a competitive investment
Ensures the academy provides a global standard aviation training services whose quality and price value proposition is always better than its competitors
Supports the fast and profitable growth strategy of the Ethiopian Aviation group and the development of aviation industry in Ethiopia and Africa.
Samuel joined Ethiopian as college trainee and served the airline for the past 23 years in various managerial positions. He was appointed as Director of Internal Audit in 2000 and worked in that position until his appointment as Chief Audit Executive in 2004, then to VP Internal Audit & Compliance in 2006.
Samuel was appointed as VP Ethiopian Aviation Academy effective October 01, 2010 and the MD Ethiopian Aviation Academy in September 2013, after the restructuring and renaming of the Academy.
He is a holder of BA degree in Accounting and Master of Business Administration. He is also a holder of Certified Internal Auditor (CIA) from the Institute of Internal Auditors, Altamonte Springs, FL, USA.