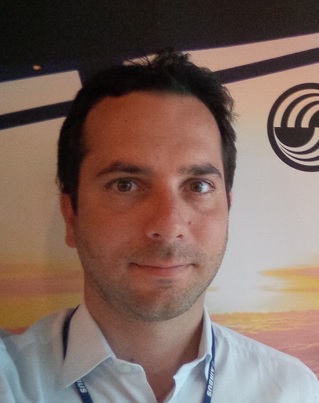 Bruno Rossier
Sales Director
Airbus Services Solutions
---
Meet Bruno Rossier:
Bruno Rossier received his Master's Degree in Business Management from Management School in Paris, France. He started his career as Sales Manager in Thales Training & Simulation, where he was responsible for sales and strategy to provide Flight Simulators mainly in China and India, developing and coordinating activities with the Airlines Training Centers.
Changing to Thales Aeropace, Avionics Division, he then was a Regional Sales Director being the airlines focal points for commercial management of Avionics equipment, sales and deployment of specific maintenance solutions for Middle East and Russian airlines.
Since 2012, Bruno is now Sales Director at Airbus Services Solutions – widely known under the name of Airbus Flight Hour Services - and in charge of promoting and selling innovative & tailored MRO solutions for A318 up to the A380, like FHS Component and FHS TSP, delivering spares and aircraft availability up to guaranteed on-time performance.
AIRBUS FHS
Airbus has setup a dedicated organization, to deliver Airbus Flight Hour Services (FHS) which consists in guaranteed solutions ranging from component supply and repair to full airframe maintenance. Airbus Flight Hour Services is offering unique combination of Airbus engineering know-how along with the lowest risk and highest committed service solution provider.